An excellent terroir wine!
Presentation
The vintage
In 2019, our harvesters, bins, and tractors found their way to the fields to begin picking Crémant grapes on the 5th of September. The AOC Alsace harvest began on the 12th of September.
August rains (45 mm in 3 days!) were a blessing and the grapes ripened perfectly while keeping a lovely rich acidity.
Using slow, easy fermentations kept the complexity and character of each terroir. The quality of the 2019 wines is top-notch.
Location
The Osterberg Grand Cru slopes face East -South East at an altitude of 250m to 350m.
Terroir
This terroir is stony clay, calcareous marl soil which enjoys perfect sun expositions.
Varietals
Riesling : 100%

Specifications
Alcohol content: 13.5 % ABV Residual Sugar: 2 g/l pH: 3.1 Tartaric acidity: 6.8 g/l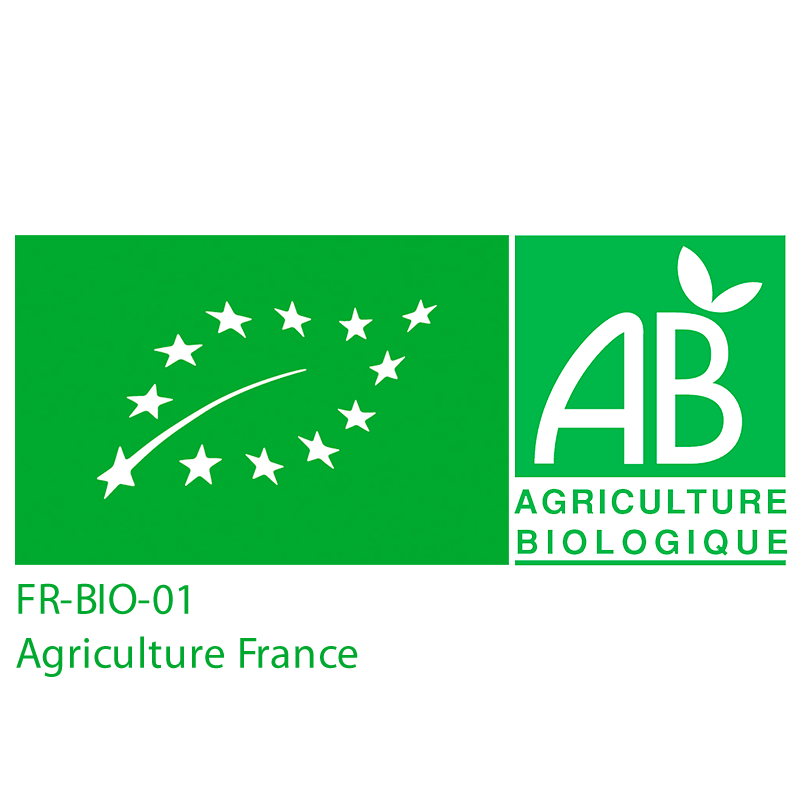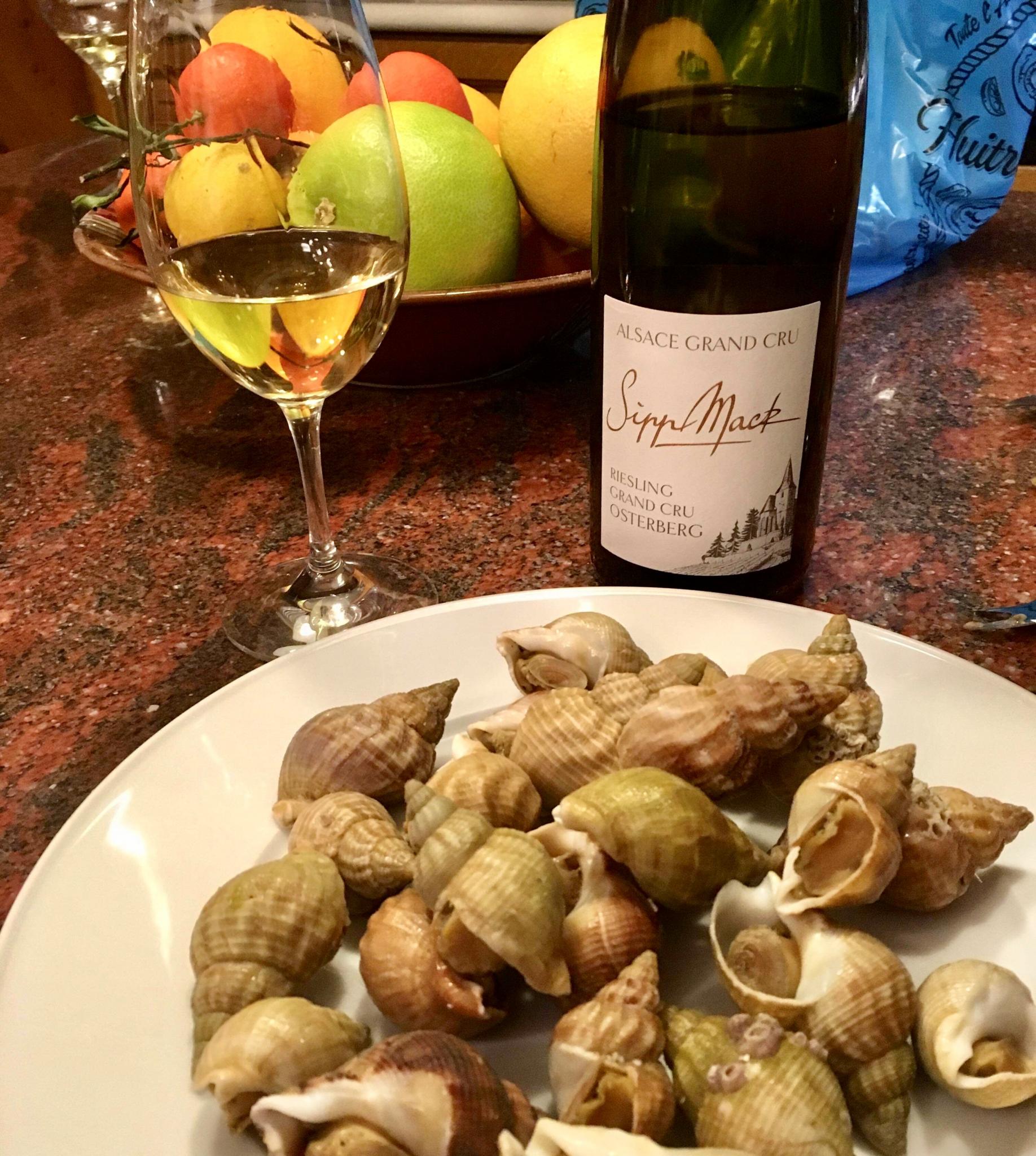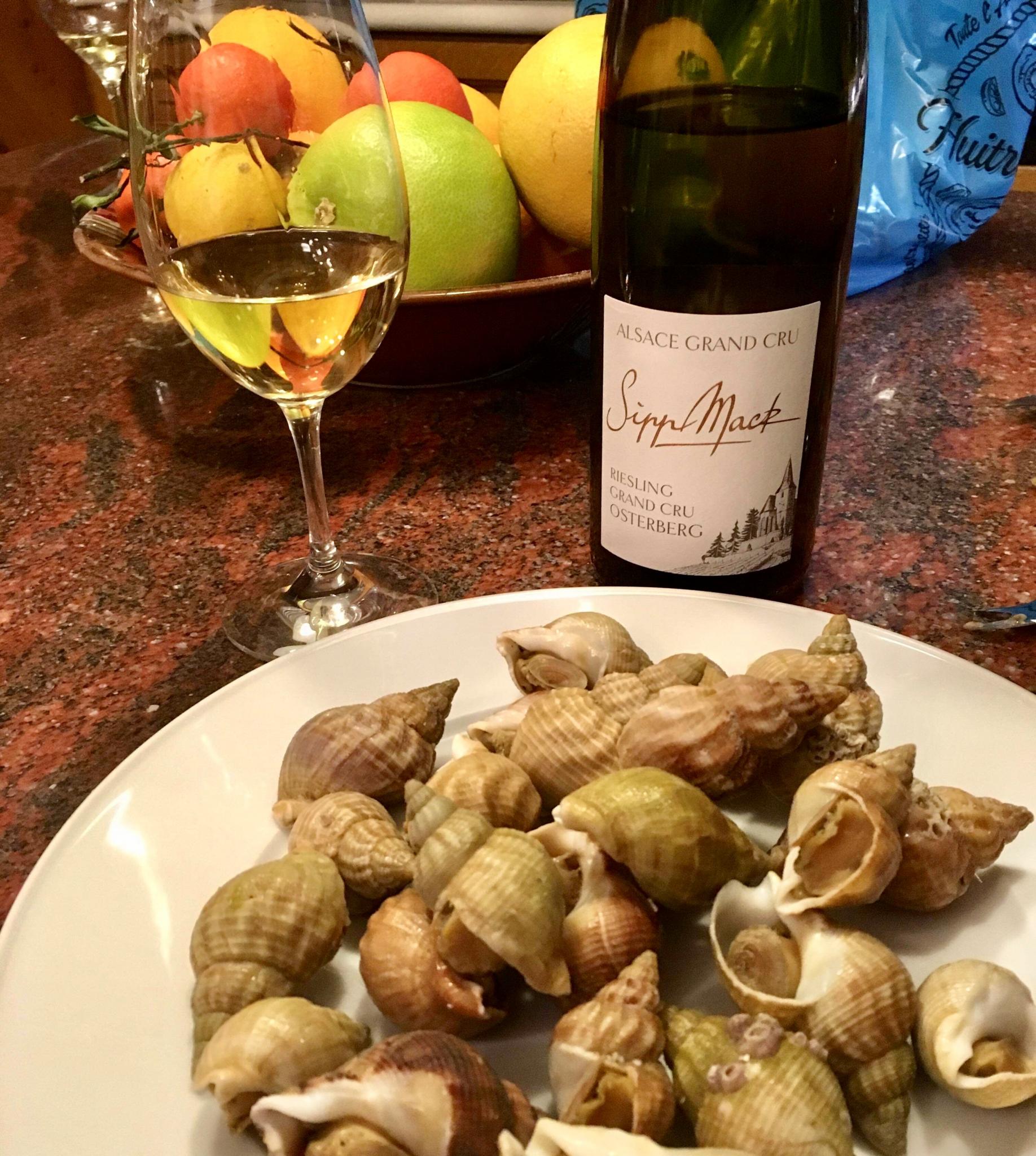 Advice
Serving
Can be aged 10-15 years. Keep on side between 10-15°C. Ideal serving temperature is between 8-10°C.
Tasting
Intense with candied lime and rosemary notes. It is an elegant dry Riesling with a long mineral finish. Excellent with scallops, lobster, and fine fish recipes.
Reviews

"

The intense candied lime and dried-rosemary aromas make this a striking Alsace dry Riesling. Full-bodied, bone-dry, and restrained, this will please those who find most wines from this grape too fruity. Long and firm finish.

" [+]